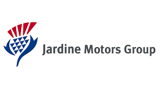 Jardine Motors Group
UK
The project
Develop a Customer Service Charter to be implemented across all UK distributors.
The objective
Raise awareness on competitive advantage, identify new ways to increase customer service levels and develop a stronger customer-focused culture.
"Q3global acted as mystery shoppers, conducted an in-depth survey with our senior managers and ran our Annual Management Conference. In just one day their process enabled us to build a comprehensive new Customer Service Charter that is owned by the entire management team.
This Charter has now been deployed across our entire UK operations to drive customer service standards."
Finance Director
Jardine Motors Group UK Ltd