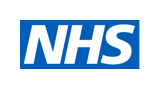 National Health Service
UK
The project
Act as programme manager and oversee £2.5M budget for '7-day Access to Primary Care' initiative.
The objective
Implement the project across Windsor, Ascot and Maidenhead NHS CCG.
"As a result of Q3global's innovative problem solving, passion and facilitating the right conversations, 7-day access to routine general practitioner and nurse bookable appointments was implemented in a record four months.
The service was the first of 37 schemes across England to go live with a full rota of GPs from day one.
It is now business-as-usual, with a satisfaction rating of 98% from both patients and staff."
Associate Director
NHS England