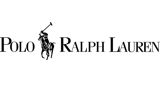 Polo Ralph Lauren
APAC
The project
Conduct stakeholder insights and run a series of planning sessions attended by business heads from Asia and the US.
The objective
Define and plan the company's strategic goals.
"Q3global's in-depth analysis of the internal and external environments, their ability to define tasks and organise efficient team work, and their expertise in procedures for defining and planning strategic goals, enabled us to generate fresh ideas and work out joint decisions quickly and effectively.  
The results have been incorporated into both our new business strategy and development plans, which are now being used as the basis for individual business units to execute the strategy."
Vice President / Managing Director
Polo Ralph Lauren Sourcing Co Ltd, Asia Pacific