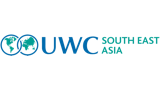 United World College
Singapore
The project
Guide 30 members of the senior faculty and Board of Governors through a strategic planning session.
The objective
Discuss, clarify and agree on the future positioning of, and relationship between the college's two campuses.
"Q3global helped significantly in our efforts to determine future strategy.
Pre-meeting sessions were sympathetic and rich, while the workshop dealt exclusively with our agenda.
Their methodology is robust and the outcome is results-focused. We left with a clear sense of purpose and direction."
Ex-officio Governor and Head of College
UWCSEA, Singapore