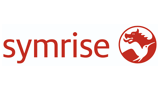 Symrise
APAC
The project
Plan, coordinate and run a 5-day Leadership Retreat for the top 60 executives in Asia.
The objective
Provide a 'once-in-a-lifetime' experience for the regional leadership team to combine business planning, leadership development, CSR, personal reflection and wellness.
"For 8 months Q3global worked closely with our team and the venue. They conducted site visits and pre-work, designed the event logo and theme, profiled our leadership strengths, facilitated the 5-day event and documented key outcomes.
The results exceeded expectations. We clarified key actions, raised our effectiveness as leaders, improved communication, held open discussions on tough issues, practiced Tai Chi, significantly increased trust and respect among the team – and learned how to be an elephant mahout!"
Vice President, Strategy, Innovation & Marketing
Symrise Asia Pacific Pte. Limited